Resource
Resource Type: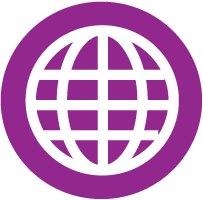 Link
Halloween-Themed Mindfulness Colouring Sheets
Subject: Other, Student Wellness
Be the first to rate this
Grades: Pre-K, K, 1st, 2nd, 3rd, 4th, 5th, 6th, 7th, 8th, 9th, 10th, 11th, 12th, UG, G
Language: English Countries:
---
View Resource ConnyFeldt
This set of Halloween-Themed Mindfulness Colouring Sheets for kids is ideal to focus your students' minds. Featuring blank illustrations of witches, pumpkins, spiders and other halloween-themed pictures, these sheets go a long way to promoting mindfulness for kids. The colouring sheets can act as a way to reduce stress in the classroom as you encourage students to express themselves and get creative when colouring.
Pre-K
K
1
2
3
4
5
6
7
8
9
10
11
12
UG
G
Comments and Reviews