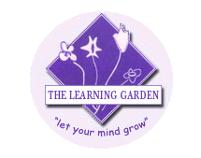 Join Group
What's New
Discussion: Tell us your experiences!
March 27, 2007, 12:00 am Group owner:
Kathryn Nguyen
Group Members
Group Resources
The Learning Garden
The Learning Garden is committed to providing children and adults of all ability levels a place where each can grow. For this reason The Learning Garden provides year round, quality educational services to all ability levels, including gifted, remedial, grade-level, and enrichment students. The maximum student-teacher ratio is three to one, and often is lower. We at The Learning Garden know that busy lifestyles require flexible scheduling, and we work with students and parents to accommodate these lifestyles.
22.02.15.18.53.59 © 2022 Ed Tech Ventures