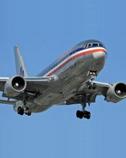 What's New
News Posting: High School Flight Training Scholarship!
April 21, 2018, 8:20 pm
---
News Posting: Aviation Camps
May 14, 2014, 10:57 pm
---
News Posting: TRAINING TIPS
October 4, 2013, 3:42 pm
---
News Posting: Video For Today!
October 3, 2013, 5:06 pm
---
News Posting: iPad Pilot News
October 2, 2013, 4:42 pm
---
Group Members ---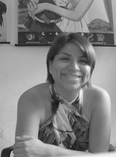 --- ---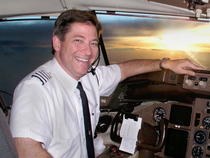 --- ---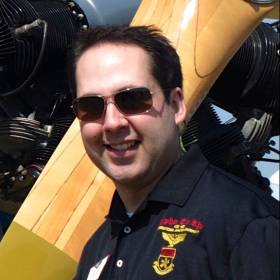 ---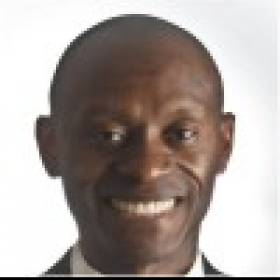 --- ---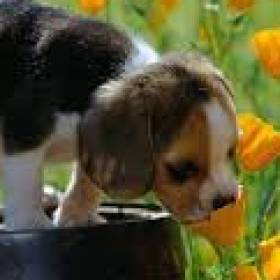 --- ---
View All »
Group Resources
Aviation Education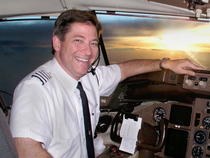 Group owner:
Michael Pearce
For years I have know about great resources for educators, many of these resources are hidden in what's know as the alphabet groups (AOPA, GAMA, NBAA, FAA etc.) of the aviation industry. By pulling the resources out and putting the links, lesson plans, text and videos on Teachade.com they are now in a place where educators can easily find them and put them to use! Please give me your comments and for the Aviation lovers out in the classrooms, I believe you will find this a great starting point!
News
High School Flight Training Scholarship!
Posted: April 21, 2018, 8:20 pm
Last Chance for Students to Apply for a High School Flight Training Scholarship!
The You Can Fly High School Aviation Initiative is helping high school students, ages 15 to 18, reach their aviation goals through the 2018 High School Flight Training Scholarship Program. Pass this information on to a teen you know who is interested in learning to fly.
The You Can Fly High School Aviation Initiative will award 20 scholarships, at $5,000 each, to deserving teens who are passionate about earning their primary pilot certificate.
The scholarship application deadline is 12 p.m., EDT, May 2, 2018.
https://youcanfly.aopa.org/scholarships/ycf-highschool-flight-training-scholarship#eligibility
Aviation Camps
Posted: May 14, 2014, 10:57 pm
Camps
Posted: May 14, 2014, 5:24 pm
The nature of aviation and space activities depends upon striving for excellence in science and technology. It also promotes the development of creative and logical thinking skills along with the teamwork concept for problem solving. What better way to stimulate learning and learn these important life skills than through the exciting experience of "hands-on" activities that explore the wonders of flight and space exploration. The camps listed here are offered by NCASE members and others. Please note this is a listing of camps only, not an endorsement.
For information, please contact the member listed. The NCASE serves as a compilation resource only and does not have specific information on individual camps.
Members: to list a camp, compose an email message with the subject line "NCASE AVIATION CAMP," identify your member organization, then send it to[email protected]
Camps


Air Academy Camps 
Camp Dates: varies 
Ages: High School 
Sponsor: EAA 
Location: Oshkosh, Wisconsin
Durham Flight Camp 
This is a unique summer camp that will introduce students to many aspects of the aviation industry, including the process of attaining a pilots license. Each student will recieve three hours of flying on single engine/land aircraft. The course is specifically designed for those students who have a keen interest in learning to fly but are too young to obtain a licence. Includes a "mini" Private Pilot groundschool, a museum trip, and a tour of airport facilities including the control tower. Read more about our camp. 
Camp Dates: Visit site for dates 
Ages: Middle School 
Sponsor: Durham Flight Centre 
Location: Oshawa Ontario, Canada, Oshawa, Ontario. L1H 7K4 
Cost: $295.00
ACE Camp 
Aerospace Career and Education Camp. Aviation/Aerospace career explorationRead more about our camp. 
Camp Dates: July 13-16, 2014 
Ages: High School 
Sponsor: SDSGC / SD DOT - Aviation Division 
Location: South Dakota State University, Brookings, SD 57105 
Cost: $350.00
NBCFAE Ace Camps 
Shaun Sanders - NBCFAE National President 
Dr. Annette Douglas - NBCFAE National Chairperson of Education, Training, and Recruitment 

The National Black Coalition of Federal Aviation Employees (NBCFAE) through its Aviation Career Education Academy (ACE) camps has provided leadership, education and guidance to acquaint young people with the potential of finding careers in the air transportation system and general aviation. 

The NBCFAE has reached well over 100,000 students nationwide spanning its thirty plus years.

ACE activities include, extended aviation career summer camps, day classes and briefings, trips to airports, air flight to other cities, and visits to Federal Aviation Administration (FAA) facilities including towers and centers. 

It is at these camps that we provide varying activities that include overnight camp outings trips to the National Aeronautics and Space Administration (NASA), hands on activity, ground instruction, flight instruction, pilot simulations, seminars, flight certification classes, and much more aviation education. 

Students often end the ACE workshops with actually flying a single engine aircraft. 

NBCFAE has partnered with learning institutions, Federal Aviation Administration, the Organization of Black Airline Pilots, Tuskegee Airmen, and other aviation groups to encourage students to explore aviation and aerospace career opportunities. Some of our senior students and those who attend on a regular basis have assumed careers in the aviation industry and occupations as commercial and/or military pilots.

For the most current information and/or application to participate in any of the NBCFAE Aviation Career Education Academy Camps, please visit the site below.Read more about our camp. 
Camp Dates: See site for latest information 
Ages: High School 
Sponsor: NBCFAE 
Location: Many locations
ACE Academy Camps 
ACE Academies are summer educational programs for middle and high school students that can last from one day to one week and are co-sponsored by FAA along with many other organizations. The focus is on aviation career exploration with emphasis on opportunities for women and minorities. Students experience instruction in aviation history, the physics of flight, field trips to aviation sites and hands-on activities. Our goal is to have one program in each state and U.S. territory. This program reaches approximately 2,000 students each summer. Dates, locations, cost and age requirements vary according to sponsoring organizations. Read more about our camp. 
Ages: Grades 1-3
The Eileen Collins Aerospace Camp 
Annual Summer Camp Separate dates for the boys camps and the girls camps Location: Elmira, New York This camp is a week long day camp with one overnight. The focus of the camp is to increase the students' understanding of and passion for flight in all forms. Held at the Soaring Capital of America, this camp includes a ride in a sailplane (motorless aircraft), a Cessna, a tethered hot-air balloon ride, rocketry, science experiments, and overnight stay in the museum, and trips to local area aviation and science museums. Trips include the Glen Curtis Museum, the Museum of Science and Technology in Syracuse, and Cornell Space Craft Imaging Center. For more information, go to www.soaringmuseum.org. Camp tuition is $400 per camper, with partial scholarships available. Read more about our camp. 
Camp Dates: See the website for current program 
Ages: Grades 3-5 
Sponsor: National Soaring Museum 
Location: Elmira, New York
"Balloon Camps" 
Balloon Federation of America "Balloon Camps" The Balloon Federation of America Jr. Balloonist summer camps are based at local college campuses and are chaperoned by experienced pilots and crews. Activities are designed for all skill levels and interests. No need to worry if you don't have experience in hot air ballooning. Balloon tethers are scheduled throughout the camp (weather permitting) under the leadership of FAA licensed pilots, to provide hands-on, practical ballooning experience. A tethered hot air balloon ride refers to when a balloon is secured to the ground by several points and allowed to rise 50-75 feet above the ground. Tethering is an excellent way to introduce people to balloon flight. Campers explore math, science, and technology careers throughout the week in hands on settings. This is the ultimate experience for those 13 to 18 who want to learn more about hot air balloons and crewing for hot air balloons. Camp fee is $450.00 and may vary depending on the area of the country. To learn more about camps near you, please visit www.BFACamp.com or www.BFA.net or call 515-961-8809. Read more about our camp. 
Ages: Grades 1-3
TRAINING TIPS
Posted: October 4, 2013, 3:42 pm
The blindfold test
How many switches and controls must a pilot manage in the cockpit of your trainer? Without taking a peek at the panel, can you picture where the knobs, handles, and switches are located? Have you ever fumbled for one, or hit the wrong switch, slowing your response when quick action was needed?
Hunting for the handle that retracts the flaps during an unplanned go-around wastes crucial time. Becoming confused about how to get that second communications radio working after the first one quits in the traffic pattern can be seriously distracting. Being able to promptly locate and activate an alternate static source or pitot-heat switch during an inadvertent brush with instrument meteorological conditions or icing could stave off pitot-static system failure or an unusual attitude. And if you have ever forgotten to turn on an electric fuel pump as recommended by the manufacturer for a takeoff or landing, rehearsing on the ground could spare you a recurrence.
Your trainer may lack the sophistication of a military fighter or the advanced general aviation aircraft that may await you some day, but borrowing a method from the training that makes pilots comfortable and competent in those cockpits will speed your reaction time—paying off most when you must activate backup or emergency systems.
Sharpen your proficiency now by sitting in your parked trainer and taking the blindfold test. This is also one of the techniques the Air Safety Institute recommends for certificated pilots transitioning to an unfamiliar make and model aircraft.
With or without a real blindfold, the exercise will also prepare you for the Private Pilot Practical Test Standards tasks that examine your knowledge of cockpit management and operation of systems. (On your checkride, you will be required to explain the operation of "at least three" of 11 systems listed in Area of Operation I, Task G of the PTS).
Here's how it worked for World War II pilots who took their basic training in the Vultee BT-13 Valiant: "Before soloing a BT, a student had to sit blindfolded in the front cockpit and unhesitatingly place his hand on any of 33 controls and switches as his instructor called them out," wrote Barry Schiff in the February 2013 AOPA Pilot feature "Shaking things up."
Are you ready for the blindfold challenge?
Video For Today!
Posted: October 3, 2013, 5:06 pm
http://player.vimeo.com/video/31549908?autoplay=1
iPad Pilot News
Posted: October 2, 2013, 4:42 pm
Check out the site at: http://ipadpilotnews.com
CHICAGO O'HARE TOWER LETTER TO AIRMEN
Posted: September 20, 2013, 4:48 am
FAA Safety Team | Safer Skies Through Education
Chicago O'Hare Tower Letter To Airmen No. 13-07
Notice Number: NOTC4977

                       FEDERAL AVIATION ADMINISTRATION 
                       Chicago-O'Hare Airport Traffic Control Tower 
                            Chicago-O'Hare International Airport 
                                            PO Box 66959 
                                      Chicago, Illinois 60666 
  
ISSUED: September 11, 2013                   EFFECTIVE: September 11, 2013 
  
CHICAGO O'HARE TOWER LETTER TO AIRMEN NO. 13-07 
  
SUBJECT: Simultaneous Opposite Direction Operations 
  
CANCELLATION: September 10, 2015 
  
O'Hare Airport Traffic Control Tower is authorized to conduct the following: 
  
     - Simultaneous opposite direction departures on Runways 9R and 28R 
       during instrument flight rules (IFR) weather conditions. 
     - Arrivals to Runways 14L and 14R while conducting simultaneous 
       opposite direction departures off of Runways 9R and 28R during IFR
       weather conditions. 
     - Simultaneous converging instrument approaches to Runways 14R and
       22R while conducting simultaneous opposite direction departures off of
       Runways 9R and 28R during IFR weather conditions. 
  
Should you have any questions pertaining to these procedures, please contact
the O'Hare Tower Plans and Procedures office at (773) 601-7660 or 7642. 
  
  
  
Robert C. Flynn 
Air Traffic Manager 
O'Hare ATCT
Collegiate aviation students get free AOPA membership
Posted: August 30, 2013, 11:21 am
Collegiate aviation students get free AOPA membership
Effort part of new AOPA Collegiate Alliance program
August 28, 2013
By Benét J. Wilson
AOPA and the Metropolitan State University of Denver (MSUD) are partners in a new Collegiate Alliance that will provide all incoming freshmen in the university's aviation and aerospace science program with a free AOPA membership. With more than 500 students, MSUD's program is one of the largest baccalaureate aviation and aerospace programs in the nation, and the largest in AOPA's Northwest Mountain Region.
The alliance was created as a way for AOPA to collaborate with the collegiate aviation community to ensure the long-term health of the aviation industry by educating, supporting and preparing its future leaders. Through the new alliance, MSUD's Aviation and Aerospace Science Department students will benefit from AOPA's comprehensive suite of industry-leading resources and expertise. MSUD students will receive additional support to reinforce and improve their educational performance and career planning opportunities.
Additionally, as a collegiate alliance partner, MSUD will have the opportunity to receive either marketing, promotional or scholarship support aimed at enhancing and growing MSUD's aviation and aerospace science program.
"AOPA is committed to the future of general aviation, and works with a variety of educational institutions, museums and other organizations to develop and grow the next generation of aviation enthusiasts and professionals through programs like AV8RS and partnerships with the Experimental Aircraft Association," said AOPA Northwest Mountain Region Manager David Ulane, an alum of MSUD's Aviation and Aerospace Science program.
Ulane participated in the university's new aviation and aerospace new student orientation on Aug. 16, the only department-specific orientation conducted at the university. During the half-day event, incoming students heard from many industry experts on tools for success in their aviation careers, and Ulane introduced the students to their new memberships. Other participants in the event included Jeppesen CEO Mark VanTine and United Airlines Captain Mike McCasky.
For additional information on the AOPA Collegiate Alliance program, please contact Lauren Otto, Director of New Market Development at 301-695-2132 or via email.
Topics AOPA Membership, AOPA Partners, Pilot Youth and Introductory
The Arsenal of Democracy
Posted: August 21, 2013, 11:18 pm
The Yankee Air Museum of Van Buren, Michigan, is leading a battle to preserve a portion of the Willow Run B-24 bomber plant that is scheduled to be demolished soon. At the peak of its production during World War II, the Willow Run Plant produced B-24 Liberator bomber planes at the astonishing rate of one every hour, and employed more than 40,000 workers, including many pioneering women assembly line workers, collectively nicknamed "Rosie the Riveter."



Willow Run produced more aircraft every month than Japan did in a year — earning it, and southeast Michigan, worldwide fame as "The Arsenal of Democracy." The plant was the brainchild of Henry Ford, who used assembly line techniques to produce nearly 9,000 Liberators to aid the WWII war effort.

Though saving the entire facility would cost millions, the Yankee Air Museum hopes to raise enough funds to save a portion. If successful in saving the plant, the museum wants to move from a small building on the east side of the adjacent Willow Run Airport to the bomber portion of the factory, which would be renovated over two to three years. The new space would allow the museum to put its entire collection on display. Right now, most of its collection is kept offsite. Learn more about the preservation effort through a YouTube video entitled, "The Willow Run Story" and Save the Willow Run Bomber Plant.

Source: savethebomberplant.org.
Mark Baker, New AOPA President
Posted: August 20, 2013, 11:01 pm

Mark Baker, 55, a native of Minnesota and a long-time GA pilot, has been named by AOPA as the next president and CEO, taking over from Craig Fuller. "Mark brings 35 years of involvement in the GA community as a pilot, and decades of experience in leadership positions in the home-improvement industry, such as Scotts Miracle-Gro Company and The Home Depot," said Bill Trimble, AOPA's chairman of the board of trustees, on Tuesday afternoon. Baker has been flying since his twenties, AOPA said, and has logged more than 7,500 hours in the air. His favorite airplane is his Piper Super Cub. "Many of my happiest moments have been spent flying and sharing my passion for aviation with others," Baker said in Tuesday's news release. "I am committed to the priorities of the membership and will ensure that AOPA's focus remains on carrying out our mission of protecting the freedom to fly." Baker will be the fifth president since the association was founded nearly 75 years ago.

 "I am very much looking forward to getting out and meeting and listening to the members, and then using the feedback to focus valuable resources where they will most benefit GA pilots and increase the value of membership," Baker said. "I believe this approach can also be useful in increasing member participation in AOPA and driving increased GA flight activity." Fuller served for five years, and told the board earlier this year he was ready to move on. The board retained a search firm to help identify final candidates from among the association's nearly 400,000 members. Fuller spoke with AVweb's Russ Niles last month about the coming transition and the advice he would offer to the new president, click here to listen to the podcast.
EAA Port Clinton, OH
Posted: August 16, 2013, 7:19 pm
PORT CLINTON, OHIO — Tin Goose Chapter 1247 of the Experimental Aircraft Association is hosting its annual Fly-In and Drive-In pancake breakfast from 8 a.m. to noon Sunday at the Erie-Ottawa Regional Airport, 3255 E. State Road.
Breakfast includes coffee, juice, sausage and all-you-can-eat pancakes. Cost is $6 for adults and $4 for children.
There will be free introductory airplane rides for children 8 to 17. These Young Eagle flights are provided by local EAA volunteers and give kids and opportunity to take a ride in a general aviation aircraft.
In addition to aircraft and classic cars coming in for the event, visitors will enjoy looking at all the vendors participating in the Port Clinton Art Council's Appetite for the Arts show on site during the breakfast.
For those interested, Chapter 1247 also will be providing a free visitors shuttle to the Liberty Aviation/Tri-Motor Heritage Museum facility. This museum houses its Ford Tri-Motor restoration project as well as Liberty's restored B-25 Georgie's Gal and an assortment of other WWII displays.
All the money raised at this breakfast will go toward Chapter 1247's college scholarship fund, public programs and on-going Ford Tri-Motor restoration project. For information, visit the chapter website at www.tingoose.org.